| | | | |
| --- | --- | --- | --- |
| PAREBians' Creativity Showcased at the Jazz-up your Malong Challenge | | | |
Written by skeptronbiz
Sunday, 29 April 2012 15:16
All the VisMin delegates were challenged to be creative in donning the Malong provided in their registration kits.  The Entertainment Nite of the VisMin Conference  was a delightful sight to witness the delegates appear in the conference hall wearing the malong on their heads, chests and bodies in various artistic forms and shapes.
Almost a dozen lady delegates were chosen as finalists because of their colorful accessories and the artistic designs of their malong attire.  The ladies were asked to do catwalks onstage to showcase their dazzling attire.
Only four gentlemen were brave and confident enough to come onstage with their malong inspired costume. Most of them delegates are from Metro Manila and Luzon.  Little though they were, the male finalists impressed the crowd with their stirring impersonation of the rich culture of the Mindanao people.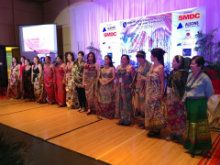 Last Updated ( Sunday, 29 April 2012 15:25 )
LOGIN
We converted our On-Line Registration System to our conference's  
OnLine Directory

.

 To register just click the image above.  If you want to change your existing entry just EDIT or create NEW ENTRY.  We will just delete all your old entries and retain your latest entries.
Online Directory
FEEDBACK CORNER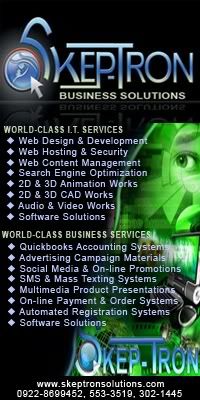 Follow us on Facebook
Special PAREB Website Development Rates
Organize and professionalize your real estate practice.  Don't miss on the huge & exponential sales opportunities online.  Have your own website now!
Dynamic Webpage - P3,000
Static Website  - P5,000    
Dynamic Website Basic - P10,000 (with 3 dynamic features)
Dynamic Website Advanced1 - P15,000  (with 6 dynamic features)
Dynamic Website Advanced2 - P20,000  (with 10 dynamic features)